DI-VER-GENT RADICAL SKINCARE
di-ver-gent is the brainchild of the OG I Am Selfcare Skincare and was created in collaboration with the Oxfam Club of St. John's University in NYC. Our mission was to create a brand of products formulated to deal with the unique skincare woes of the millennial gen. What better way than to go to the source? These brilliant students were key to giving life to these awesome skin-fixing gems and they were even the human product testers!
Psst…we don't test on animals.  di-ver-gent is all about offering Grrr8 skincare solutions that are guaranteed to work and at a price that you can afford. It's a BD. Equally important, of course, to quality and price is the alignment of di-ver-gent's core philosophy with the social values that we really, really believe in!
Cruelty-free. Vegan. Natural. Responsibly-sourced. Made in the USA.
keep it clean!
KEEPITCLEAN-$19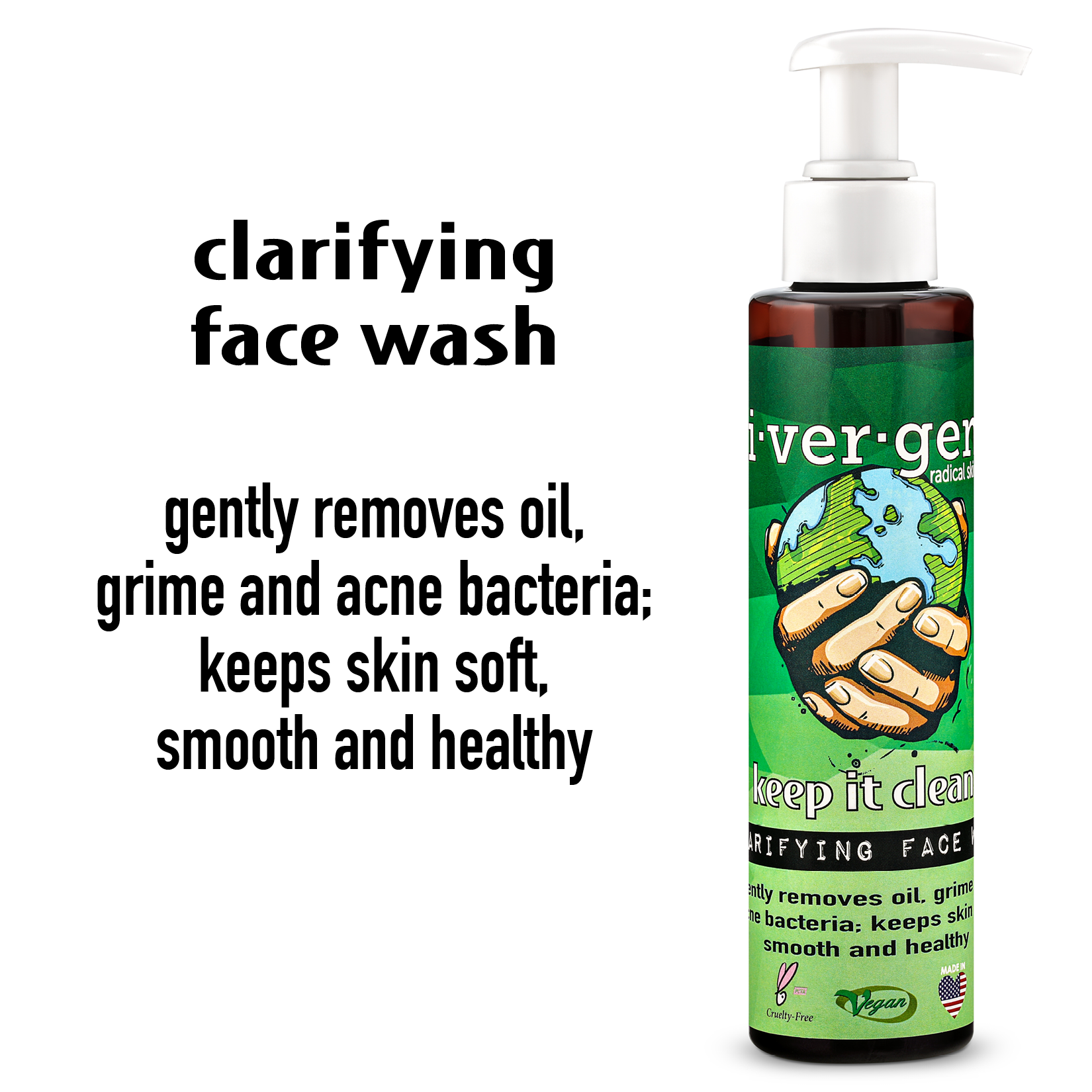 See pore-perfect skin in just 10 days! This concentrated black, gel-like lotion activates into a creamy, effervescent cleanser. Ultra-absorbent charcoal clears pores of deep-dwelling dirt, debris and toxins.